Automated Contract Analysis
Search contract documents powered by AI for better decision making. No coding required to build context models. Setup with power user training and get meaningful insights. Answers to the contract questions delivered as actionable tasks to the inhouse legal team. Updating and revising the contracts follow business and legal process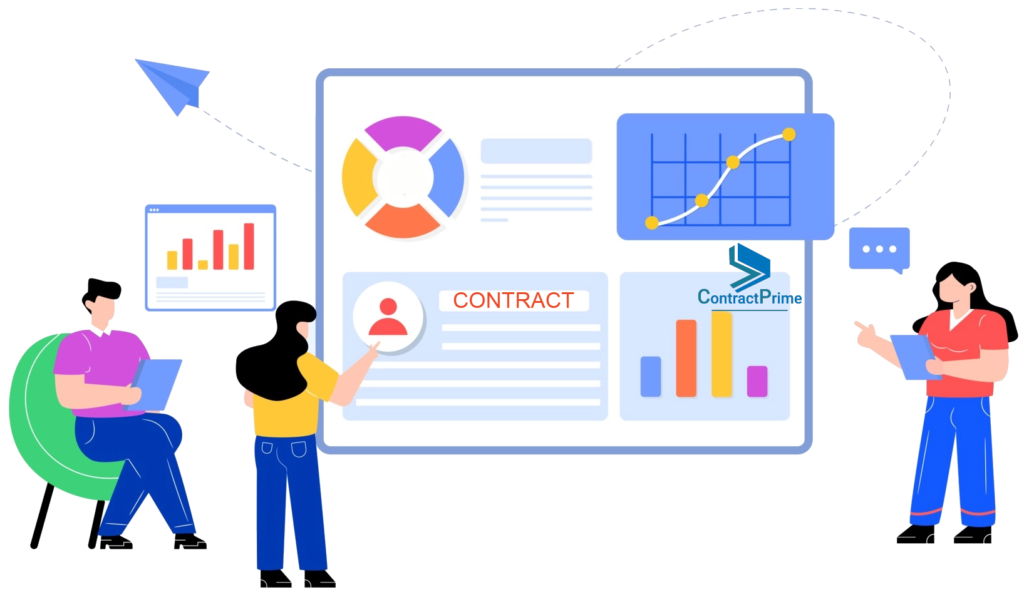 Written by Knowledge Team, posted on Aug 01, 2022
Expose critical information from the documents for business and legal team to make decisions and minimizing risks. Reimagine your document approval flow with by automatically finding the anomalies, and liability provisions.
Why automate contract analysis
Contract review and analysis during the negotiation is the most expensive and time-consuming process. Modern contract management software has automated process to review and outline the non-standard clauses in the contract. Contract software can extract key terms and metadata from agreements based on the knowledge it has acquired from sample documents. Analysis software can show the obligations, deliverables, and analogies with the calculated risk scores. Lawyers can act on the finding, guided with suggested clause alternatives from the legal library. Transform from manual contract analysis to automated review. The result is a bespoke review process for the organization which saves time and risk compliance addressed.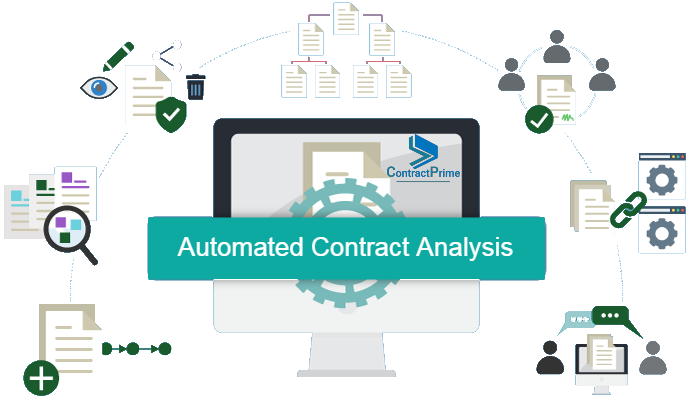 Implement standards in contract review
Change management and training are the biggest challenges during new hire onboarding process. They must be explained on standards in the negotiation cycle, acceptable terms, and precedents to be used. Contract workflow software implements SOP for contract analysis by creating tasks to review the critical findings in document. Collaborate with internal and external contract team members to coauthor documents. Redline can trigger another review and iteration can continue till all involved parties agree.
Extract critical document data
Manage risk by reviewing the collected data, critical dates, terms, clauses, jurisdiction and contract metadata. For example, payment terms and indemnity are compared against standard conditions. Milestone dates are added to calendar to notify users for follow up actions. Contract software will create tasks as questions, to be commented by the legal department. Workflow must be configured to notify owners when key terms are changed during the workflow cycle.
Contract Analysis Governance
Legal department will provide task list to be performed for different contract types. The tasks will be created by workflow to guide negotiators to follow the process. Models to compare the agreements will be developed and tested by the governance team. Model will learn continuously as more contracts are added to the contract repository. Users can be guaranteed that analysis is always performed against the standard precedents vetted by the legal department.
Contract Analysis Software
ContractPrime contract lifecycle management software analyzes the documents by following automated process.
Intake: Documents in any format are converted by machine learning algorithm to classify by contract types.
Extract: Based on classification metadata and key terms are extracted to be validated against the standard clauses.
Review: Users are presented with non-standards clauses and risk score for the deviations. Microsoft Teams provides the collaboration to review and redlining of the documents. Delegate tasks like legal research through planner and track through contract calendar.
Report: Visualization, rollups of the clauses used across the contracts, frequently deviated precedents, and analytics to review the contract by any keywords. Impact of external business condition changes like counter parties invoking force majeure can be studied.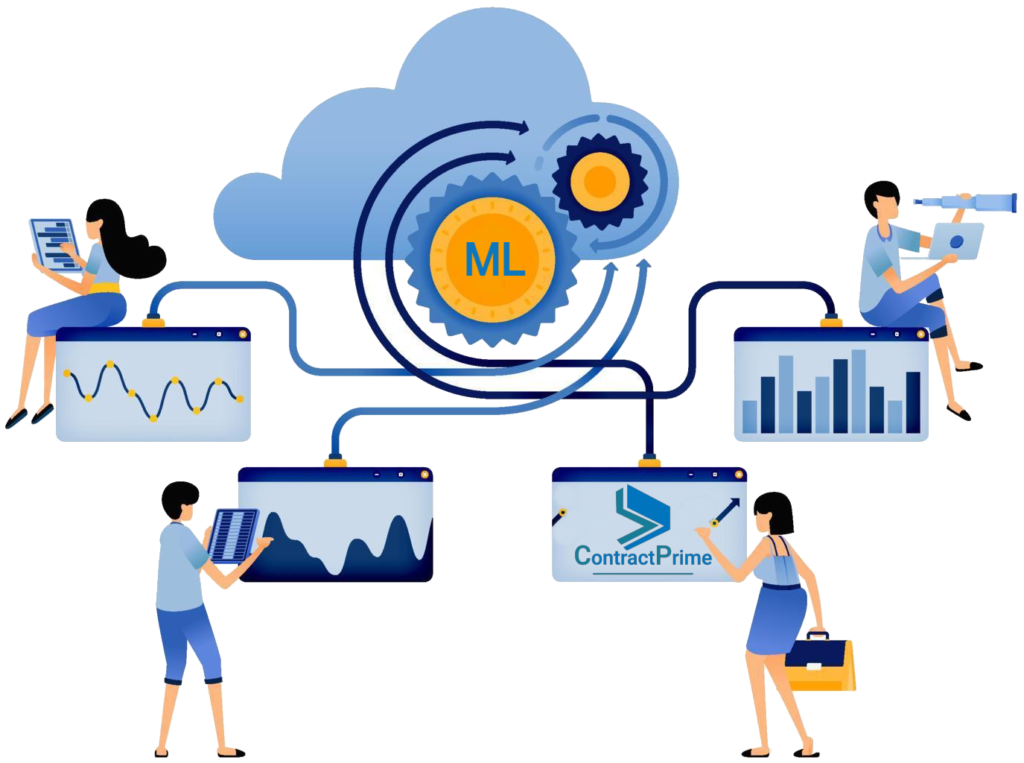 Contract Analysis goes beyond simple review process and answers the business and legal questions to make contractual and regulatory decisions. ContractPrime has developed domain specific models to help organizations get started with minimal setup time.
Contract Intelligence for Review
Natural language understanding is used to process large volume to documents (mostly legacy documents) to extract meaningful metadata. NLP uses deep learning and SME will define the clause boundaries to classify the documents, search the contracts in repository and compare versions during negotiation phase. Contract Intelligence can analyze agreements, contracts, judgements, compliance sheets to unlock business information from the static documents. Paper or scanned contracts can be read by the software through OCR solution.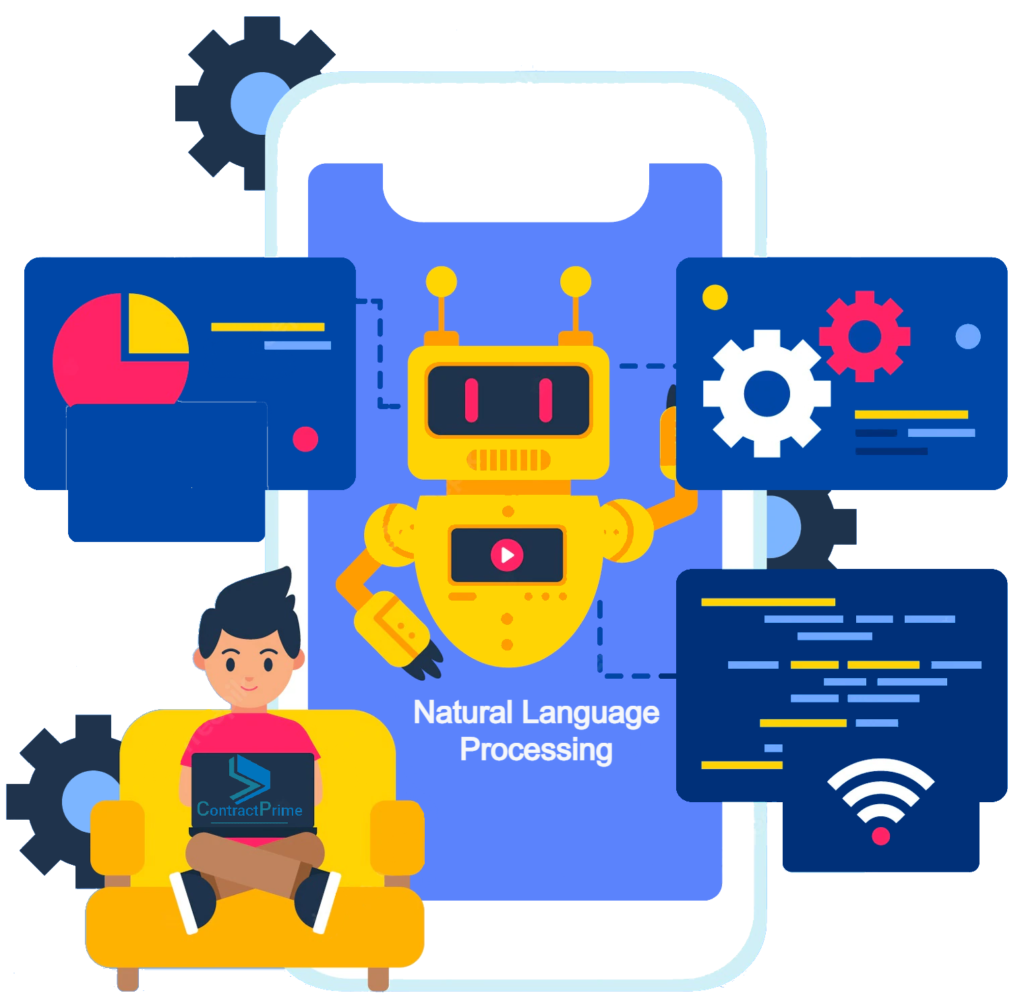 Advantages of AI for Contract Review
Modern contract software like ContractPrime has the following technological advantages for legal departments to get started with wizard driven setup or configurations.
Context based extractions and meaningful data interpretations. For example, 3 months from effective date is calculated based on executed date.
ContractPrime trained models for verticals and departments helps governance teams to start the review process without additional training.
Data in tables are extracted as rows and columns. Excel based calculations like pivot tables, sum, group, and average can be performed in the tabular data.
OCR engine can review the scanned documents without additional software.
Workflow builder to extract context-based precedents and keywords from the training documents to build the clause library.
Governance workflow for approval and updating legal library.
ContractPrime Review Use Cases
AI enabled ContractPrime review software has successful implementations in Insurance, Mortgage, HR, Procurement and FMCG industries.
Insurance company reviews all the claim to identify fraudulent submissions, with the certainty of 90%. Claims are stamped with confidence level to trigger the workflow and create tasks for follow up actions.
Law firms with over 20 years of documents was converted to knowledge intelligence and stored in the clause library. Document creation is now based on extracted precedents.
ContractPrime is one stop solution for mitigating operational risks, preventing revenue leakage, and ensuring contractual compliance available on demand on Microsoft 365. Analyze the multi-party agreements and relationship/hierarchy within the contracts to study the hidden conflicts and revenue potential.