Simple Contract Management Software
Discover the simplicity and ease-of-use of ContractPrime contract management software. User friendly interface that streamlines the contract management process, making it easy to create, review, and approve contracts, all available on Microsoft 365. With powerful search and reporting capabilities, the legal team and business can quickly and easily manage an organization's entire contract portfolio. Improve efficiency and reduce institutional and organizational risk with cloud innovative contract management software.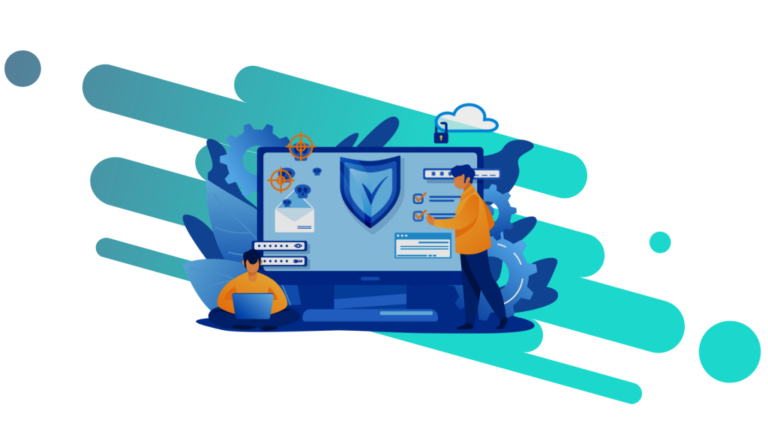 Effortlessly manage all your contracts with one solution. ContractPrime comprehensive contract management software is designed to streamline your process, eliminating the need for multiple solutions. With our platform, you can easily handle all your contract needs for legal, sales, finance, HR, marketing, and procurement. Simplify your portfolio management and improve efficiency with our intuitive interface. Discover how our contract management solution can save you time, reduce risk, and enhance your bottom line today.
Digital Contract Management Solution
Contract Solution for faster, efficient contract review process with quick turnaround for business. Digital solution that adopts by supporting multiple contract types and easy to implement by power users without IT help. Contract software integrates with other business solutions like CRM, ERP and Teams providing a seamless orchestration of business process.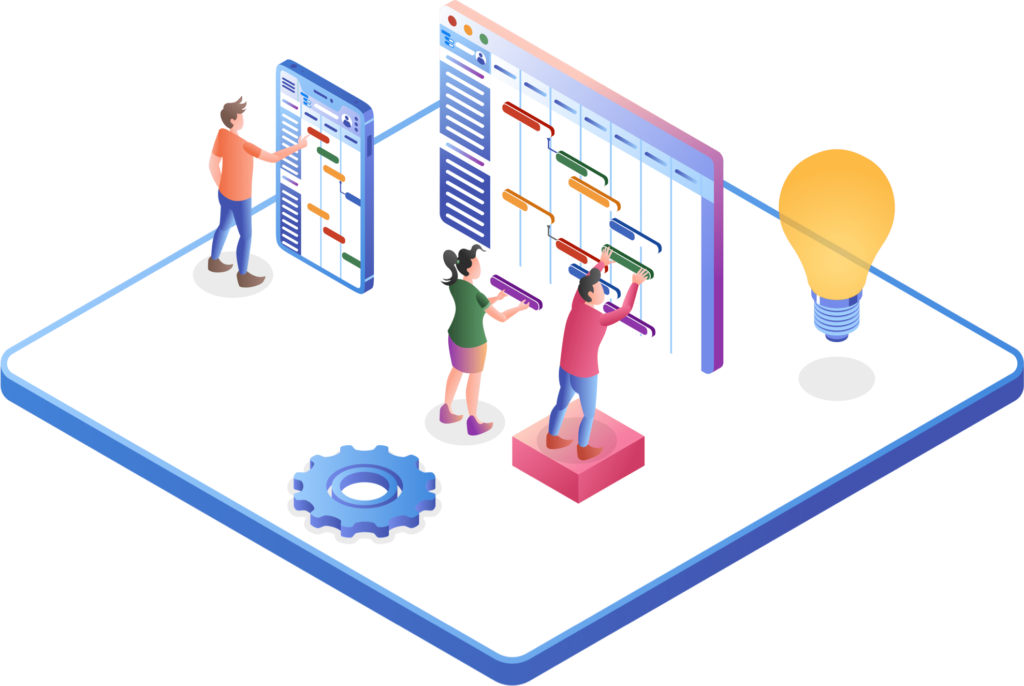 Contract solution integrated in Legal Ops
Single contract solution for your enterprise needs. Administration, Management and Process improvement of business deals built on ContractPrime platform. CLM supports negotiation, approval, digital signature, and contract repository. Matter management with built in spend management, legal library and compliance offers a true Legal Operations solution.
Agile and Digital
Truly move your contract process digital, and solution must be flexible to adopt to changing business needs. ContractPrime offers support your ever-changing business needs guided by in-house legal team across geographical locations. Train your legal team to implement approval workflow using no code designer to suit any organization and compliance needs.
Collaboration and Sharing
Move away from email and message thread for contract negotiations. Invite counterparties and interested parties to client portal allowing everyone to work in same document set allowing business decisions to be made faster. Manage internal and external comments, with Task creation from document redlines and revisions.
Reports and KPI Improvement
Identify contracts from any metadata like nonstandard indemnity clauses and contracts which are coming for renewals. Generate customizable reports and export to Excel for further analysis. Generate business intelligence from contract repository to make decision and generate KPI to understand bottlenecks and provide continuous service enhancements.
Support multiple Contract Types
Standard to bespoke contracts, third party paper to company templates, support for any contract types, contract generation through self-service to legal requests, auto approval of managed templates like NDA, Sale Agreements or SLA provides true flexibility for business not to spend time in contract drafting and review. Evolve to true data driven process built by in-house team for the business
Solution for Modern Teams
Contract software must be accessible from anywhere and anytime. Users have their preference of accessing the application from their mobile device to browser and ContractPrime is available in all flavors. Integration with Outlook allows all the CLM and DMS functionalities to be accessed from Outlook client. Negotiation with external parties is through Microsoft Teams.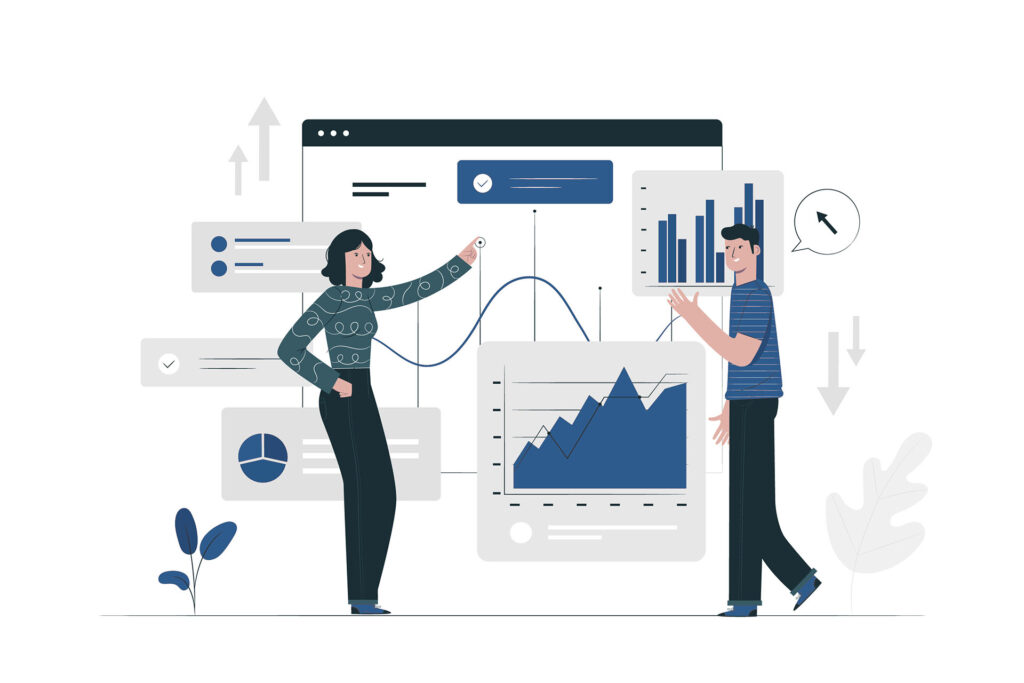 Integrated for Business Needs
Contract solution integrates with your business and the application that supports different units and divisions. Enable data sync between CLM and ERP or CRM without any programming knowledge so single source of truth will always be the master data. Business can define system of record in any systems to build applications for Governance, and other regulatory needs.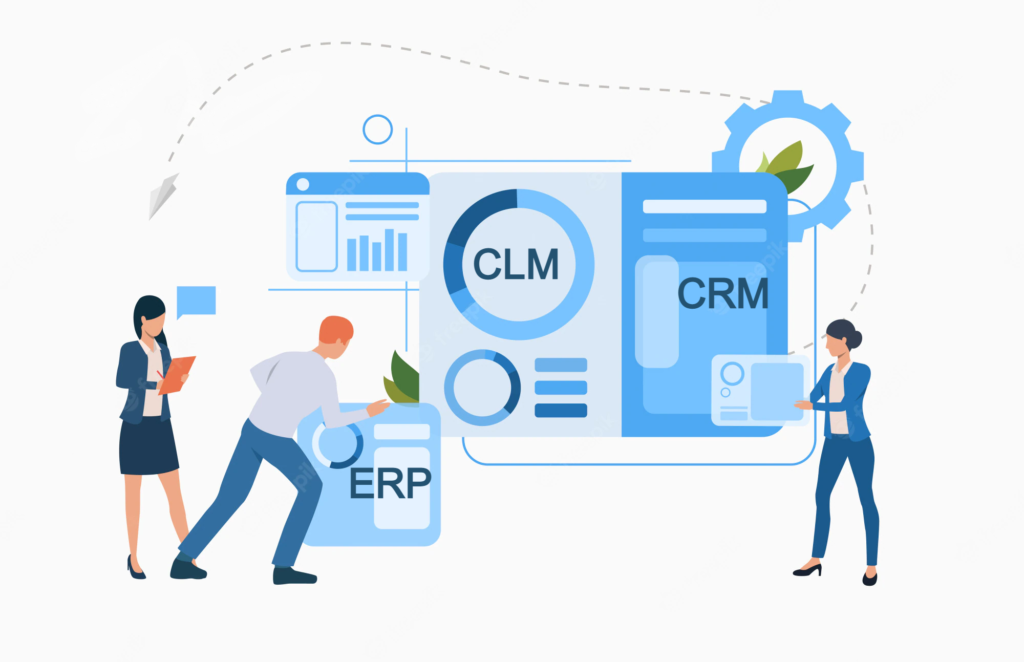 Automate Contract Management
Simplified digital contract repository to access contracts from any where and any device. Search and report on the contracts against any contract properties with custom analytics. Machine learning assisted findability for identifying contracts based on business needs
Start Contract Intelligence
Real time insights into the contracts with reports published to Dashboard. Track related contracts and amendments to simulate real time contracting requirements. Configure KPI on contract lifecycle with automatic notification so no opportunity is missed.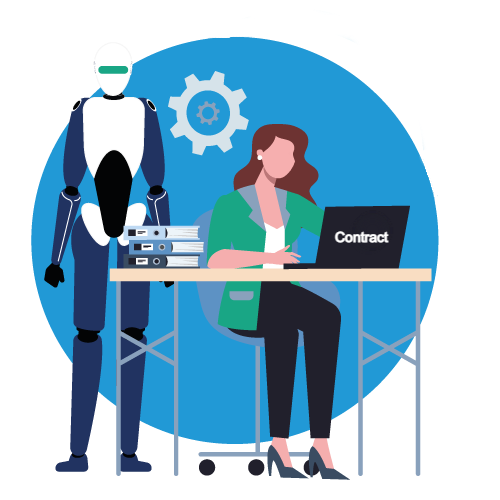 Contract Process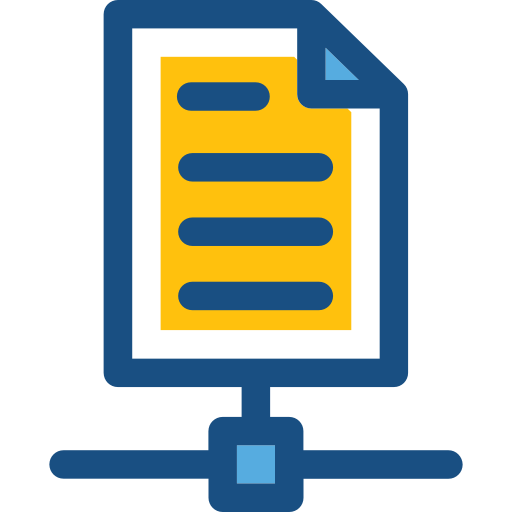 Implement the best practices and governance for managing legal agreements. Contract drafting, negotiation, approvals, and digital signature to manage the entire standard operating procedures, customized to business and departmental requirements, by power users using contract workflow software with simple drag and drop
Contract Solutions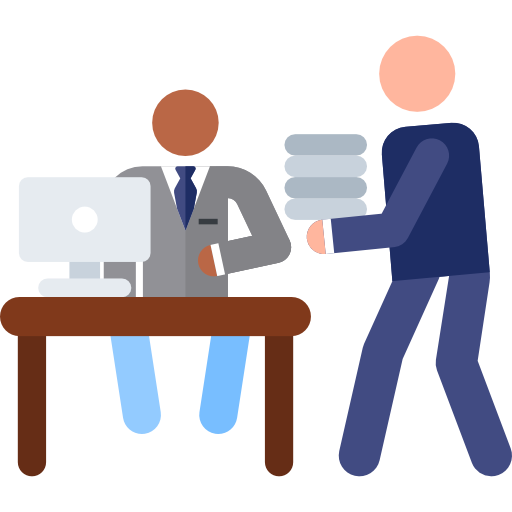 Ready to adopt contract software for Legal, Finance, HR, and Sales. Streamline organization's contract management with the best legal tech solution for legal operations platform. Comprehensive CLM solution with customizable workflow process that automates the creation, tracking, and monitoring of contracts form the dashboard for general counsels, attorneys, and business unit managers.
Contract Management Templates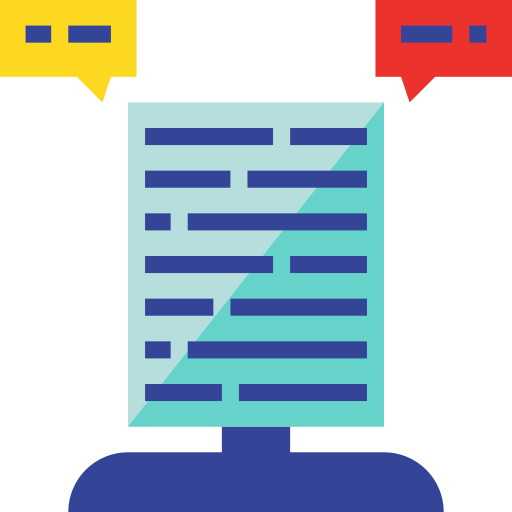 Empower business users to create and deploy contract templates and associated workflow. Track contract deliverables and obligations with templates to analyze contract inventory, compliance register, risk management and standard contracts like NDA, SLA, and SPA. Customize the interview process and delegate content creation with external parties or clients.
Contract Software on Microsoft 365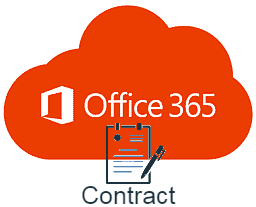 ContractPrime runs on Office 365 with integration to SharePoint and OneDrive for Business. Sync contract timelines like expiry or renewal dates with Outlook calendar or Microsoft Planner. Save Outlook emails and attachments into contract folders with email metadata automatically captured.
ContractPrime Electronic Contract Management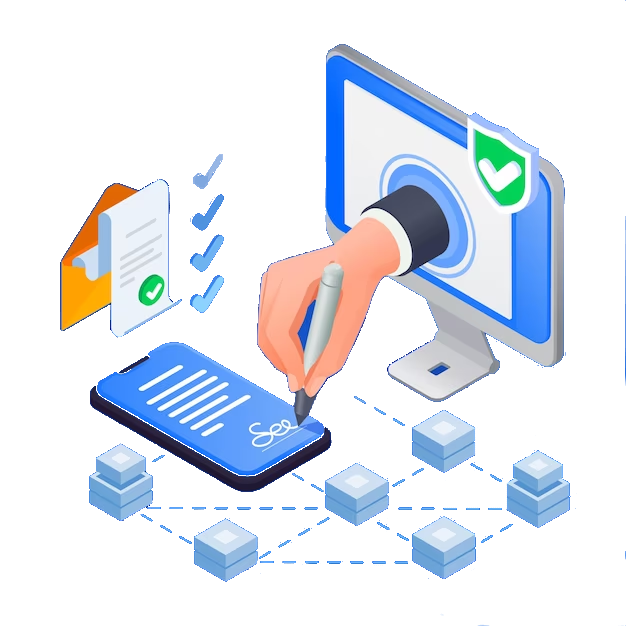 Simply the contract workflow process by eliminating manual process. Smart tasks created automatically in every contracting phase based on contract properties like jurisdiction or department will always confirm that contracts are tracked and executed without compromising compliance. Tasks guides contract owners on the actions to be performed in every stage and prerequisite to progress to next milestone.
Contract Management Software Resources
Getting Started with Contract Management
Organization must perform a digital transformation maturity assessment of the legal department to recommend the roadmap to implement the contract solution.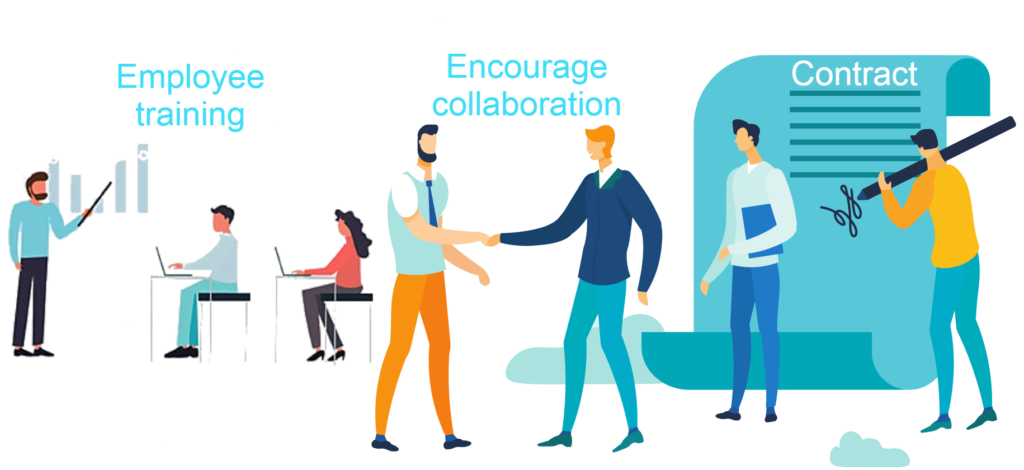 Develop Contract Management Runbook: Document the workflow, approval steps, alternate flow, escalation rules and clauses to be used in contract documents based on contract properties.
Create Contract Templates: Train power users to design and develop standard contract templates validated by the legal department and governance team. Build the end user interview for content generation.
Employee training: Train end users on contract process and use of the solution. Basic overview of procedures and escalation rules must be discussed so employees are confident to try the new application.
Migration of legacy contracts: Paper agreements and contracts in file share must be migrated before day one, so contract repository will track all contracts in the organization.
Encourage collaboration: Make self-service contract creation the preferred way to create standard contracts without the need to involve attorneys for all legal requests.
Frequently Asked Questions