Legal Contract Management Software Solutions
Manage contract commitments and counterparty obligations. Improve visibility of In-house legal department lawyers on in-flight and executed contracts. ContractPrime is a comprehensive and powerful legal contract management platform designed to simplify the contract management process and minimize risks.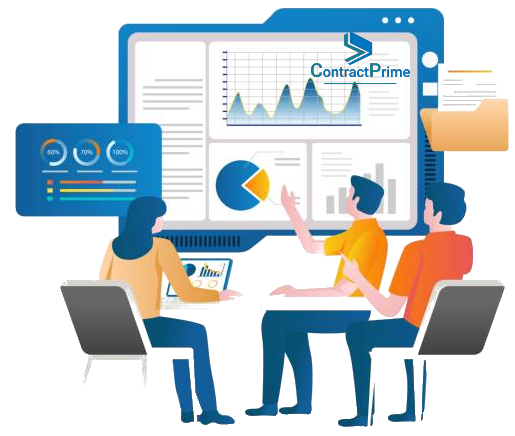 Enterprise Legal Management Software
Manage risk and regulatory compliance with control of all legal agreements in the organization. Extract business information from contracts, for general counsel can provide strategic business advice. Lawyers will get insight into legacy agreements and machine learning assisted contract analysis with underlining outliners and robust suggestions.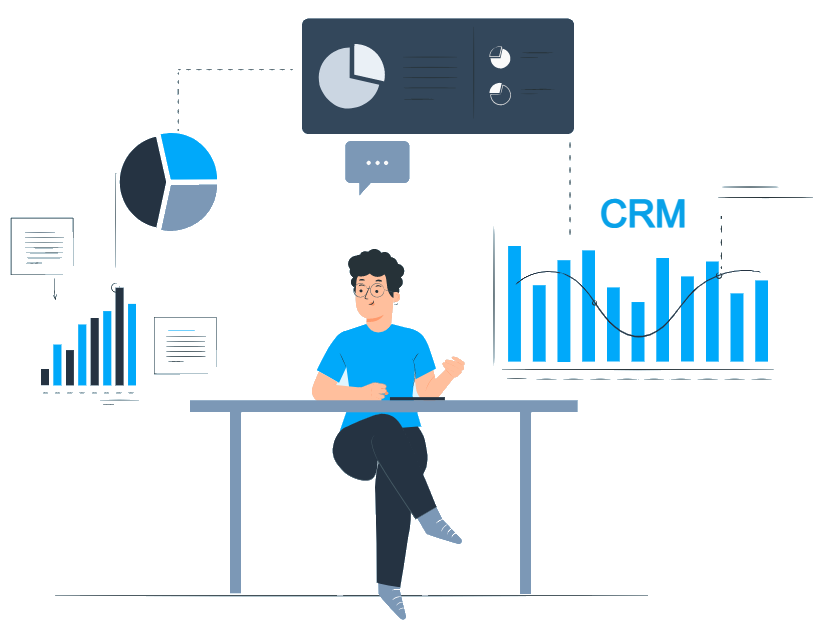 Create a relationship between contracts and agreements so deliverables can be tracked on project level across multiple portfolios. ContractPrime CLM provides true value by tracking deliverables by integrating with ERP applications when a contract is signed. Contract value is realized in full by business departments and their partners.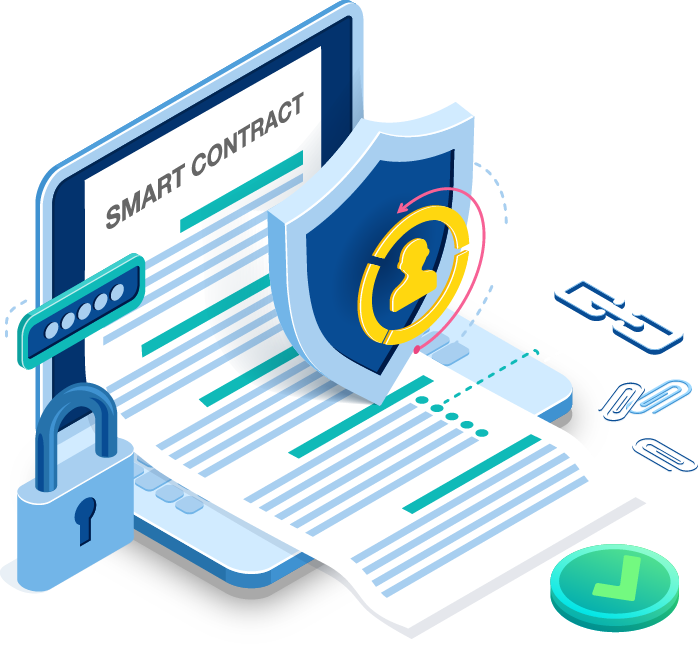 Smart Contracts
Centralize contracts and legal agreements in collaboration portal built on Microsoft 365. Manage approvals with contract management software.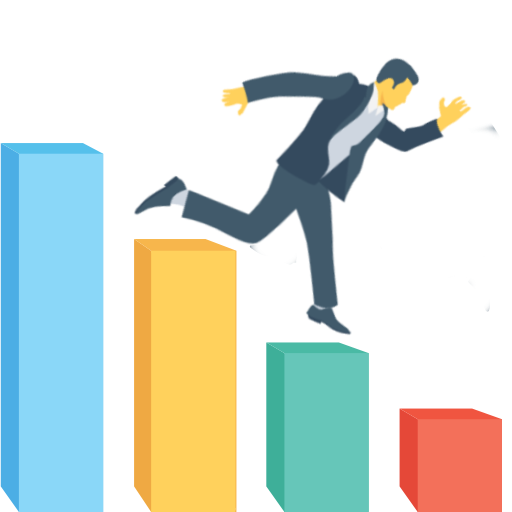 Reduce Risk
Track contract obligations and non-standard clauses. Offer alternatives from clause bank based on risk scoring model configured by the governance team.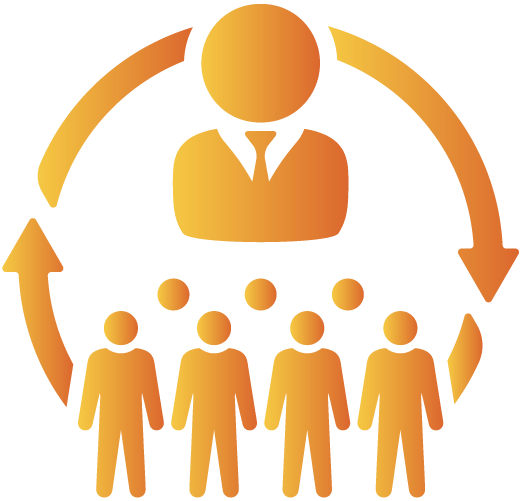 Legal Requests Management
Transparency in compliance, cases, and contracts. Extract clauses, terms, and keywords from legacy or third-party contracts.
Employee Self Service
Contract assembly for business partners to assemble standard contracts like NDA or SLA without involving legal department.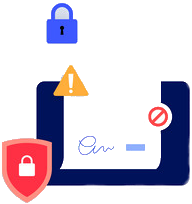 E Signature
Execute contracts with confidence by collecting legally binding digital signatures from clients and counterparties. Reminders and follow up with external parties.
Contract Automation
Speed up contract execution by contact automation solution. End users and attorneys can create legal documents from legal department approved templates and contract properties. Business like sales can create proposals with branding and confidence that only correct clauses are used for the jurisdiction. Report on the most used precedents for future training and improving contract analysis.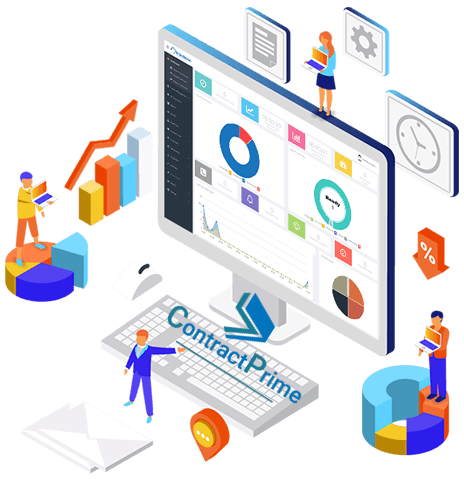 Critical Date Tracking
Alerts and notifications to responsible attorneys when milestones are reached so no important dates like renewals or expirations are missed. Automatically create follow up tasks based on contract types. Integrate with Outlook for contract managers to view all their reminders and act from a personalized dashboard.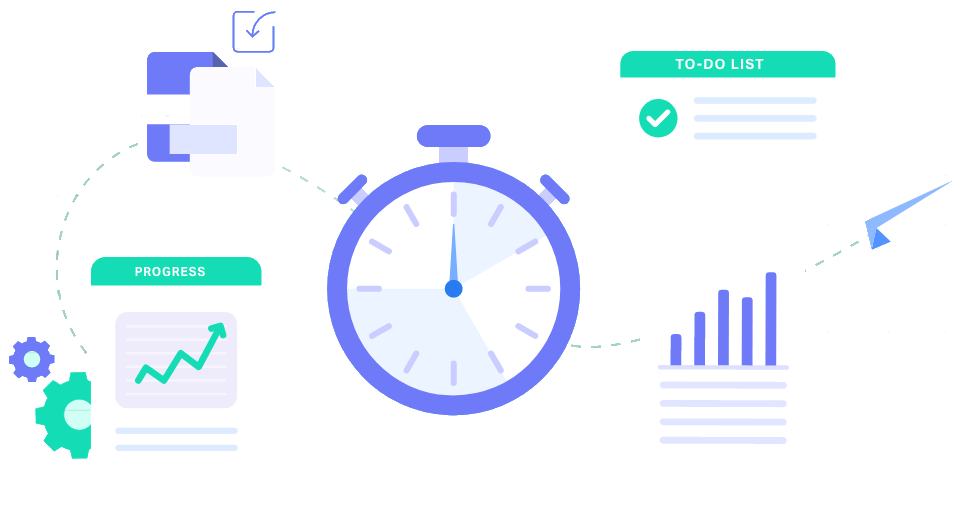 AI Contract Review
ContractPrime ships with models to identify documents, build knowledge graph, extract provisions and contract metadata. Non-standard agreements are marked during negotiation stage for attorneys to use alternate clauses. Customize the models to identify keywords and make it available for search and reporting.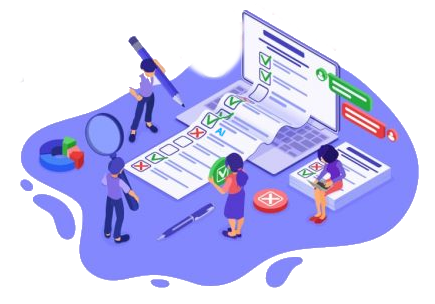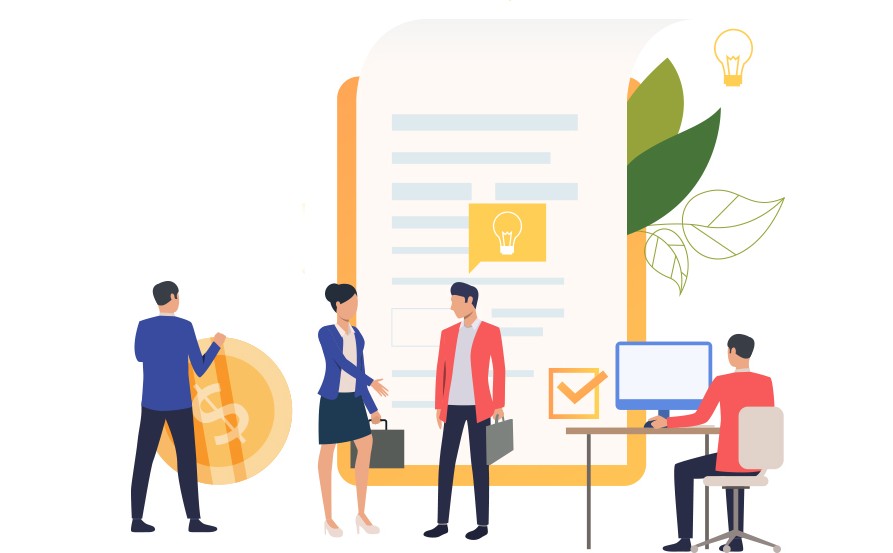 Legal Department Contract Analytics
Unlock the contract lifecycle management insights with contract analytics powered by Power BI. General counsel and management can get a deeper understanding of the contract workflow process to report and analyze KPI to learn about bottlenecks, changing business requirements and most used clauses for training and compliance. Extract or integrate contract data with line of business solutions to generate and publish reports in Dashboard.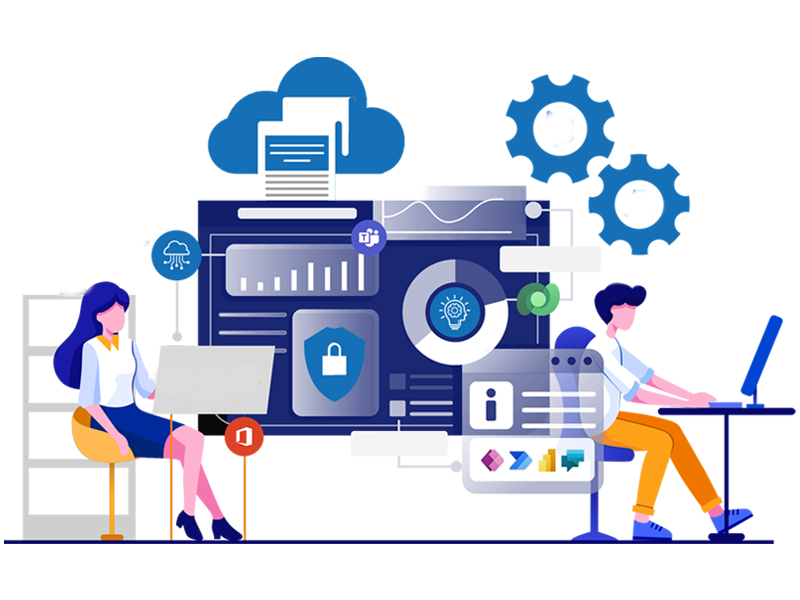 Contract Negotiation
Build the workbook for lawyer negotiation strategies and route to subject matter experts by customizing the contract workflow software. Provide alternative clauses and terms based on the contract type, and other contract properties. Send reminders when tasks are not completed by scheduled date displayed in Outlook calendar.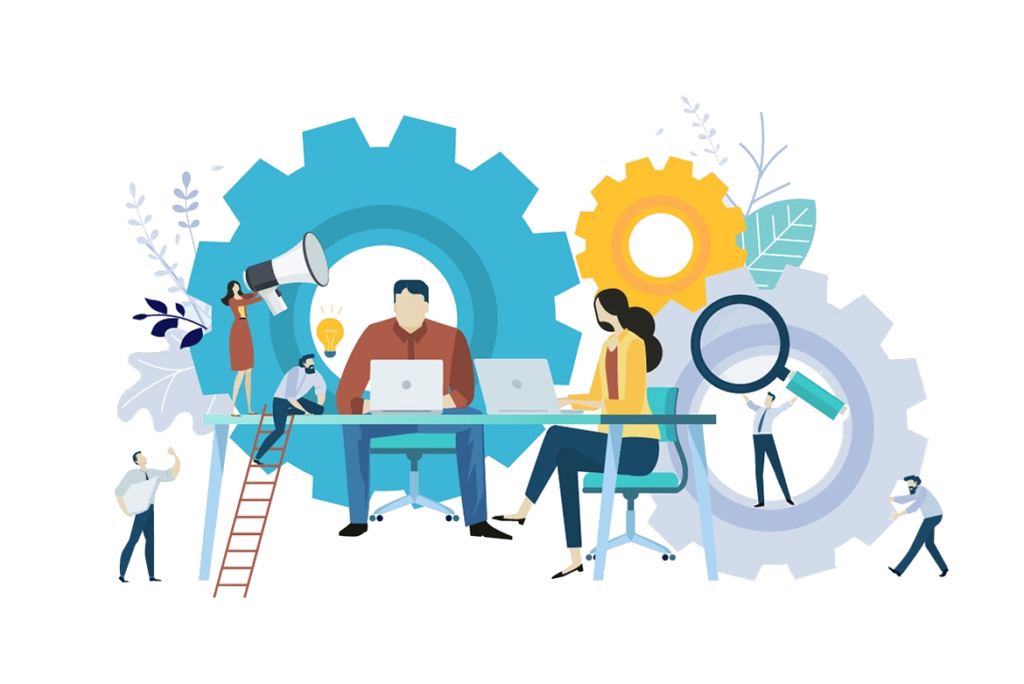 Types of Legal Department Contracts
To enable users to begin using the software right away, ContractPrime comes preconfigured with the following templates.
Employment Contracts
Agreements between an employer or contractor and employee that outline the terms of the employment relationship, such as job responsibilities, compensation, benefits, and termination conditions.
Sales Contracts
Outline of the sale details between a buyer and seller, such as the product or service being sold, payment terms, delivery terms, and warranties.
Service Contracts
Legally binding agreement between a service provider and client explaining the terms of the service being provided, such as the scope of work, payment terms, timelines, and deliverables.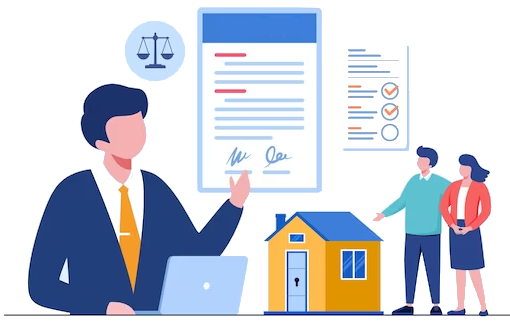 Lease or Rental Contracts
These are agreements between a landlord or lessor and tenant or lessee that outline the terms of a lease or rental, such as rent amount, payment schedule, security deposit, and lease term.
Non-Disclosure Agreements
Protect confidential information from being disclosed to third parties by enforcing NDA.
Partnership Agreements
Relationship with business partners explaining the terms of the partnership, such as profit sharing, decision-making authority, and dispute resolution.
Intellectual Property Contracts
Pertains to licensing, transfer, or utilization of intellectual property, including patents, trademarks, or copyrights.
Consulting agreements
Contracts between consultants and clients that outline the terms and conditions of the consulting services being provided.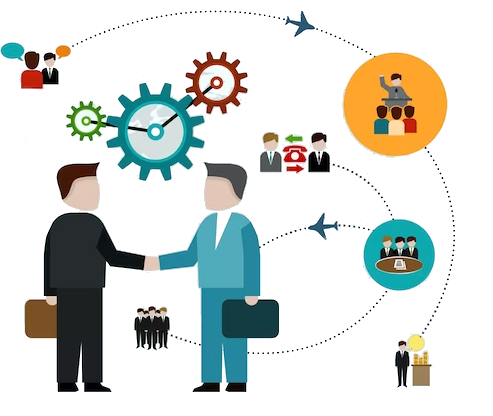 In summary, legal contract management software can help streamline contract management processes, improve compliance, reduce risk, save costs, and enhance collaboration. By leveraging the benefits of contract management software, legal departments can more effectively manage their contracts and focus on high-value activities.
Our centralized contract repository allows you to securely store, manage, and track all your legal agreements. With our AI-powered clause bank and third-party negotiation assistance, you can negotiate contracts faster and more efficiently. Additionally, ContractPrime integrates with other business applications to track contract deliverables, ensuring you never miss an important deadline. With ContractPrime, you can standardize your contract management processes and reduce the risk of errors or oversights, making contract management easier and more efficient than ever before.
Benefits of Contract Management Software for Legal
Efficient contract management is crucial for any legal department, and contract management software can help simplify and enhance the process. Here are some of the key benefits of using contract.
AI-powered contract review
ContractPrime solutions offer AI-powered contract review and negotiation capabilities. This can help legal departments to identify and address potential issues in contracts, as well as to negotiate more favorable terms.
Increased Efficiency
Contract management software helps automate tasks such as contract creation, approval, and renewal. This reduces the time and effort required to manage contracts, allowing your legal team to focus on higher-value activities.
Improved Compliance
Compliance with legal requirements is critical, and contract management software can help ensure that your contracts meet legal standards. This includes tracking important dates and deadlines, ensuring that contracts contain required clauses, and managing the approval process to comply with regulatory requirements.

Reduced Risk
Contract management software can help reduce the risk of errors or oversights by providing a centralized location to store and manage all contracts. This helps ensure that contracts are up-to-date and that key terms are not overlooked.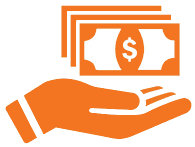 Cost Savings
By streamlining contract management processes and reducing the risk of errors or oversights, contract management software can help save costs associated with contract disputes, missed deadlines, and legal fees.

Better Collaboration
Legal contract management software can facilitate collaboration among legal teams, stakeholders, and third parties. This includes providing access to contracts and related documents, enabling real-time updates, and tracking, and facilitating communication and collaboration between parties.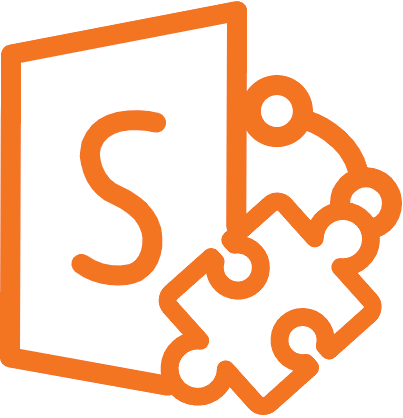 Microsoft 365 and SharePoint integration
Contract management software built on Microsoft 365 and SharePoint online provides added benefits, including seamless integration with other Microsoft tools and services, such as Outlook, Teams, and OneDrive. This integration can streamline contract management processes and increase collaboration across teams.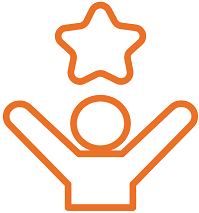 Enhanced Visibility
Obtain real-time visibility into contract status, enabling legal professionals to track the progress of contracts and identify potential issues early. With contract management software, legal professionals can monitor contracts throughout their lifecycle, from creation and negotiation to renewal or expiration. This visibility allows legal professionals to stay up to date on key contract milestones, such as contract renewal or expiration dates, and proactively manage contracts before potential issues arise.
Frequently Asked Questions