Contract Management Software for Small Business
Challenges in small companies are different from enterprises when creating and managing contracts. Tracking contract responsibilities, obligations, and streamlining document creation integrated with sales or optimizing business operations are the small business objectives. These are addressed by contract management software. Centralized approach to contract management is recommended for small business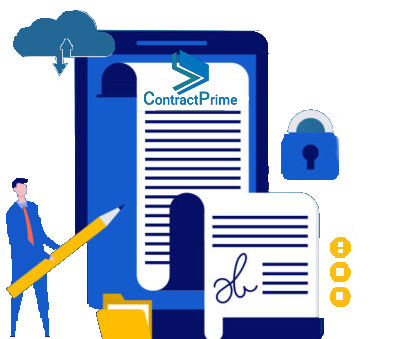 Written by Knowledge Team, posted on July 25, 2022
Improving the customer experience to make selling process efficient may be the business vision but small companies also must manage risks, protect intellectual property rights, and help management to plan for growth and expansion. This is possible by understanding the work to be performed, services to be received from vendors and scope of financial transactions. Develop a systematic contract processing environment for small business.
Contract software for small business
Change management is the key to implement contract lifecycle supported by legal software. Users must be trained to adapt new technology, explaining the necessity to streamline the business to be competitive with the following expected results.
Single source of truth for business or contract documents. Always find with a click.
Delivery and receipt of services are satisfactory for company and counter parties.
Contract breaches or disputes does not arise or minimal.
Stay ahead of contract critical dates like deadlines or renewals.
Business users and external vendors are responsive to business needs.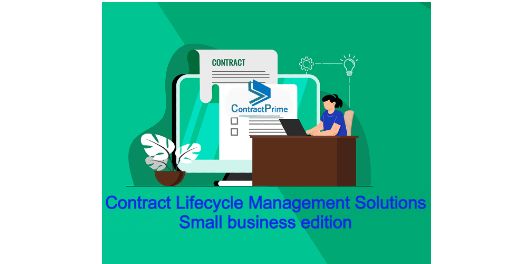 Contracts in small business can match the complexity and volume of any large organizations. Managing contracts manually with multiple distributed contract repositories (SharePoint, File share or Email) will lead to longer executing time and lost documents. Invest in Governance to adopt a legal technology software to manage contracts for enhancing the efficiency of process and simplifying the contract management.
Benefits of contract software for small business
Measure success by tracking KPI to see the efficiencies improvement when contract intelligence platform is deployed.
Contract Repository
Centralized records provide visible and transparency to contracts and documents. Search inflight or executed contracts from cloud contract repository by metadata, property, or full text. Documents can be coauthored by internal and external contract team members so editing can be done in the same copy without the need to share over email. Legacy contracts in paper format can be scanned and business data extracted immediately for decision making. Clauses are managed in central location preventing unauthorized changes without the subject matter expert approval process. 
Seamless Integration
Contract process must extend business applications and not work in silos. Contract data must be synced with CRM when generated sales contracts helping organizations close deals faster. ERP must be master data for procurement or service contracts. Obtain binding approvals from external parties using digital signature. Notify internal and external team members though Microsoft Teams and allow document comments converted to tasks.
Data Protection and Compliance
Contract data stored in cloud is always encrypted and can be decrypted only using contract team private key. Offline documents when replicated to local device have rights management so data is safe even when laptop is lost. Different permission level can be applied based on information policy. Personal data are subject to GDPR or PDPA regulations. Data can be purged with delete confirmation and obligatory regulations are satisfied. 
Alerts and Reporting Tools
Setup notifications to legal team and business owners on contract dates. Calendar to provide holistic view of contracts in lifecycle stages. Monitor contract performance with obligations extracted from documents and displayed in the dashboard. Configure reminders on renewals, payment due date and obligation timeline. Unlock business data from contracts and present in analytics reports. Management can make educated decisions based on current state of business integrated with financial data.
Simplified Contract Management
Onboard new compliance or contract users with SOP defined for contract types. Standard way of creating and tracking contracts will improve efficiency. Executed contracts are added to repository with additional metadata like notes. This helps to identify contracts by business triggers like indemnity clauses or force majeure. Everyone in inhouse team will follow the same terminology, jargons, and methodology when dealing with contracts.
CLM for Small Business Features
Functionalities for contract lifecycle management software is customized for users to play multiple role and easier training for better adoption.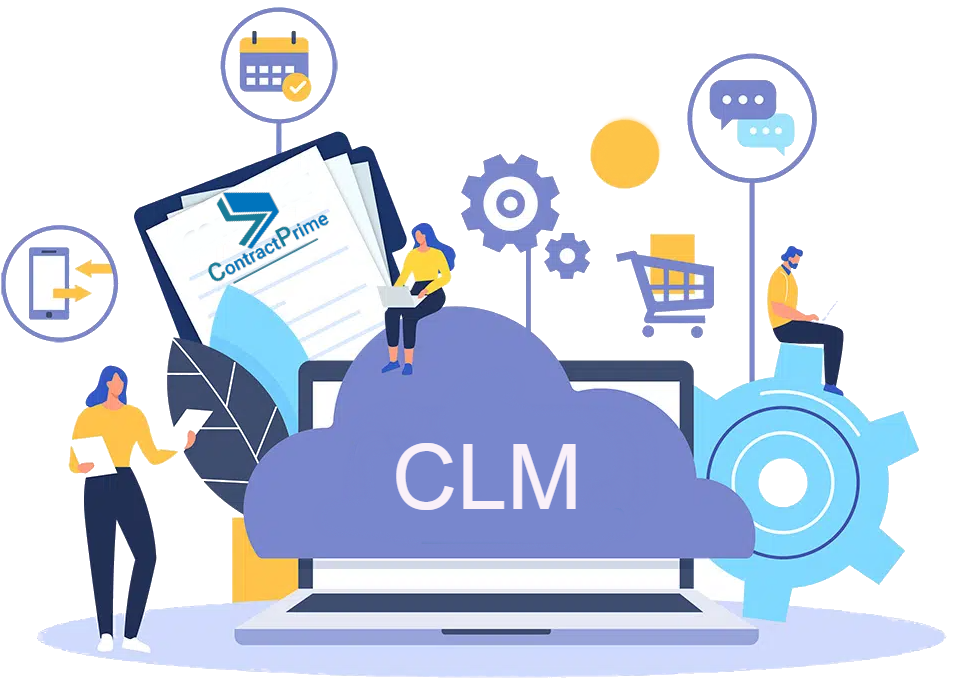 Legal Requests
Efficient contract intake with customizable client submission forms. Route to correct inhouse experts or general counsel based on practice area.
Do it yourself workflow
Contract workflow software must allow power users to create negotiation and approval rules based on contract data, and department requirements. Automate compliance by preventing accidental changes to precedent library. Route documents for review when redlines are introduced during negotiation phase.
Self-service for Contract Generation
Generate documents from templates that auto populates contract from intake or external applications. End users can assemble standard contracts without legal department involved in drafting. Contracts are created always using the latest and correct precedents and clauses, as governed by general counsel.
Vendor Portal
Collaborate and provide access to documents and contract workflow to counterparties and consultants. Manage permissions on document level for period as required for current deals or project. Vendors management and document submissions are handled through client portal.
Electronic Signature
Internal and external signature through integration with DocuSign or out of box ContractPrime signing process. Signature coordinators will collect signatures from all parties based on contract types and properties.
Secure Repository
Contract documents are stored in cloud like Microsoft 365 SharePoint online and data stored in repository is encrypted. Permissions to access documents can be set on department, role, organization, and contract level. Ad hoc access can be provided as per process requirements.
Proactive Alerts
Rules based notifications for events, critical dates and milestones thought contract lifecycle management. Never miss any contractual or regulatory obligations with escalation when tasks are not completed. General counsel dashboard tracks status of all contracts from single location.
Track Changes
Contract solution bundled with document management software offers features like check-in, check-out, versioning and tracking changes. Online redlining or property changes are tracked for both internal and external users. Contract review process checks noncompliance in clauses for every new version uploaded.
Clause Library
Standard contract terms to be used in contract generation are managed by legal library. Contract negotiation process provides suggestions on alternate terms to be used based on approved clauses. Reports can be generated clause usage in contracts.
ContractPrime Contract Management Software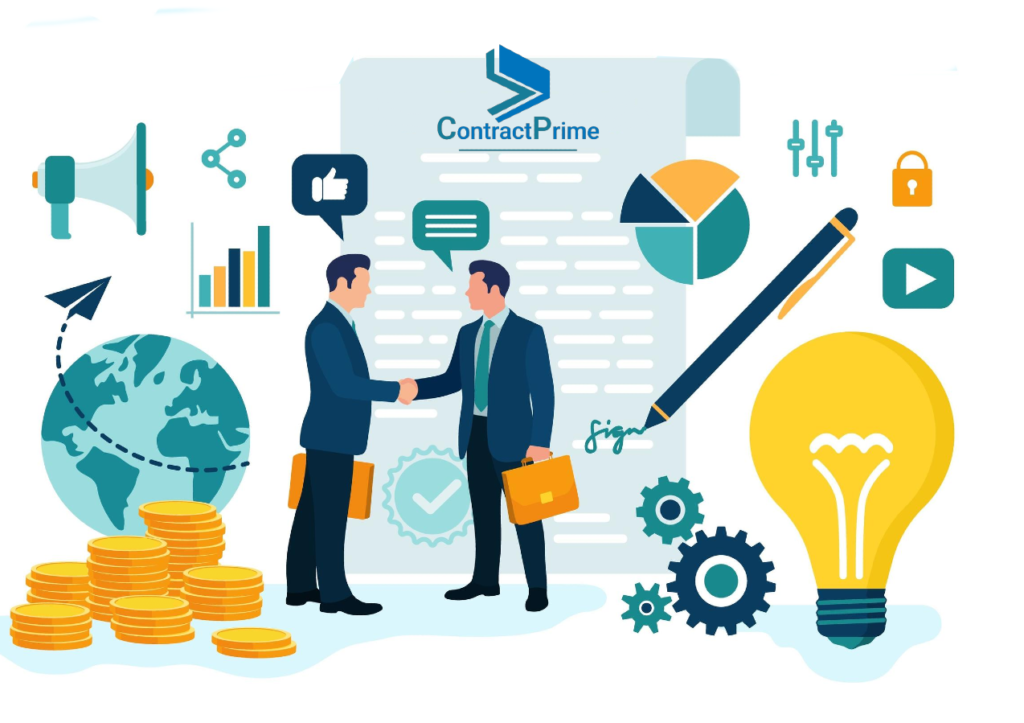 Manage end to end contract needs for small business with cloud solution. Deploy, customize, and ready to use in hours. Change management process for small and medium enterprises can be suited for any verticals and geographical locations. Start with existing templates like NDA, SLA, MSA, SPA or KYC or train power users to manage contract flow. Workflow templates can be adopted for department needs. Contract drafting, negotiation, approvals, execution, and contract repository everything you need for business of any size.  Solution adapts to your growth plan. AI powered unlocks business data from legacy contract documents without any additional programming or professional services. Use existing models for standard contracts or create custom trained AI model. Contract Management Software for modern business.