Evolution of CLM in Legal Operations
Contract Lifecycle Management has evolved from operational requirement to strategic service center in Legal Ops space. From monitoring contracts for maximizing deliverables to handling risk exposures like liabilities, legal tech solutions have matured to stay focused and relevant in ever changing business requirements. Contract Automation platform offers a collaboration workspace for different actors in the company to interact, execute contracts and continuously monitor agreements for fulfilling organization governance mandates.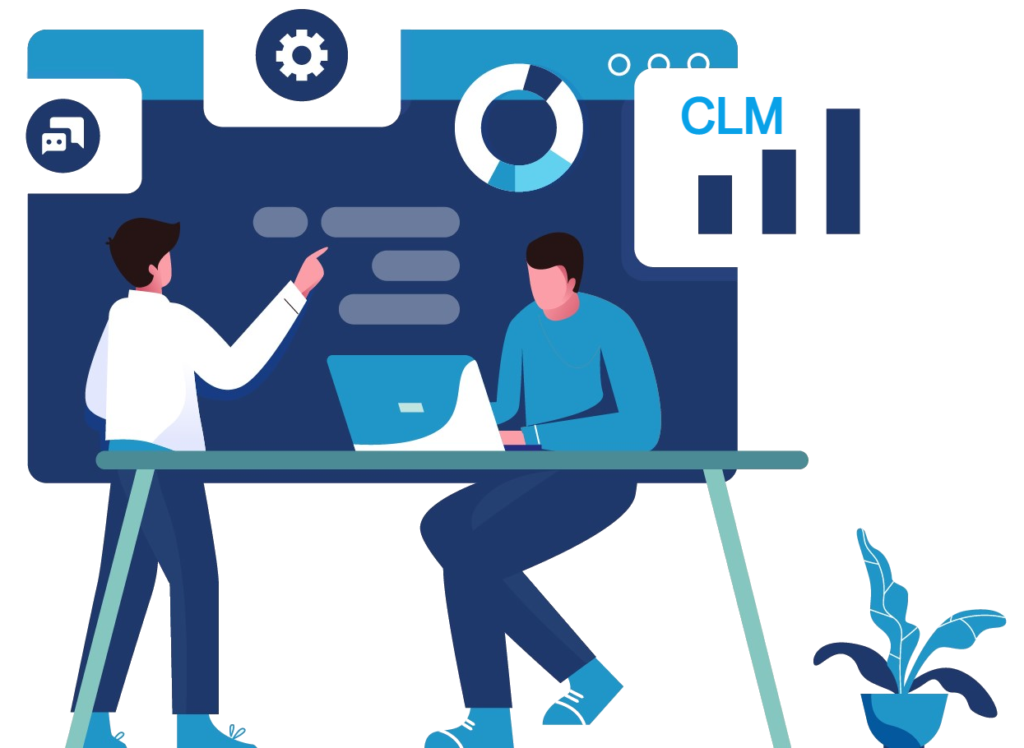 Written by Knowledge Team, posted on Dec 28, 2022
Challenges in contract management must be addressed for general counsel to because a business advisor. Legal tech software must fulfil the legal department and operations requirements in realizing maximum value from the contract deliverables.
CLM Standard of Excellence
Contract management software is expected to extend CLM capabilities to improve team efficiencies and accelerate the business decision process by providing contractual data ready to be analyzed by the management team. Digital transformation of legal department has pushed technology landscape and ContractPrime has set new standards for CLM excellence. Business data is extracted from legacy, inflight and executed contracts in real time and exported to analytics solution for decision making. Machine learning assisted tools identify contracts affected by clause changes.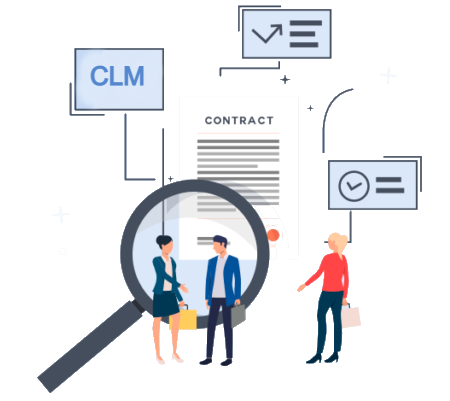 Innovations in Legal Ops
ContractPrime offers integrated end-to-end solutions for any organization to manage the complete legal operations requirements. Different users of the legal echo system like general counsel, in-house lawyers, contract managers, compliance managers, and librarians can perform their daily activities from a single solution. The software is built on Office 365 and integrated with Microsoft Outlook and Word allowing users to continue their work from the environment of their choice.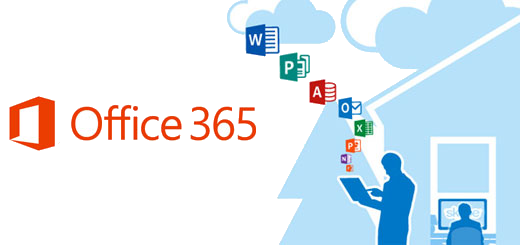 ContractPrime knowledge team has published legal department maturity model to evaluate the department workflow, process, and implemented technology solutions. Recommendations are provided as a roadmap with milestone and measurable success factors to attain the digital platform objectives.
Legal Ops Solution
Smart contract management solution is the desired success factor of the legal ops software. Faster turnaround time within legal guardrails can be accomplished with the following inbuild features.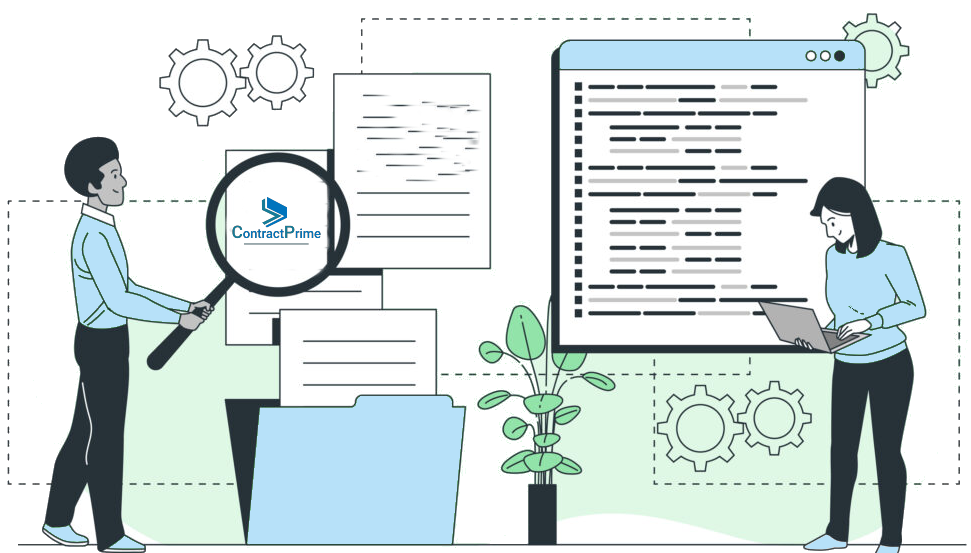 Business Automation
Contract approval process for any business workflow can be automated by power users using contract workflow software. Workflow can be built with simple drag and drop to create parallel or serial process customized based on contract metadata or properties.
Drafting
Templates based contract assembly, identified, and developed by business to manage their legal documents requirements. Data from ERP or CRM are integrated to generate documents using legal document automation software. For example, customer data can be obtained from CRM when generating sales proposals without the need to enter opportunity details manually.
Point solutions
ContractPrime is customized to different departments, so their legal requests for advice are managed by the legal department, minimizing risks, and fulfilling compliance. ContractPrime offers the best contract solution for Finance, Legal, Sales, HR and Compliance.
Data Analytics
Data locked in legal agreements are marked and extracted by AI powered contract analysis solution. ContractPrime outputs about 50 clauses and keywords based on ML data model. Lawyers can add new clauses to extract similar data from other documents without training the model. Contracts are searched against contract tags, terms, and properties. For example, lawyers can search for all documents with auto renewals or force majeure in the manufacturing industry.
Contract Insights
Contracts in CLM can be analyzed for KPI, clause updates, external reviewers' comments, and linked with parent contracts, for lawyers to offer better advice to business when negotiating contracts.
AI Contract Review
Third party contract negotiation can be assisted by AI tools which can mark non-standard clauses and agreements. Contract properties like expiry date, entity or renewal dates are extracted for lawyers to act with confidence.
Data Security
Contract repository software stores all contracts and supporting documents as records. Strict information management policies are applied so only contract team members and administrators can access the documents. Legal document management solution of the data repository provides coauthoring platform for external users without the need to share the documents through email attachments.
End user experience
Personalized portal to display only contracts and compliance which requires action from users. Contracts that must be reviewed are listed with the due date along with contract manager comments. Compliance filings with calculated risk scores and actions to be performed with severity importance are displayed.
BU Self Service
Business users can create their standard agreements like NDA or SLA without the need to involve attorneys. Templates are managed by the legal departments to use correct precedents based on contract properties like jurisdiction or value. Legal requests are handled with full transparency and confidentiality. Legal department matter management solution is used to track any litigation cases.
Milestone Tracking
Never miss out on important dates like renewals, inspection dates, and deliverables by integrating with obligation management system. Sync with department Outlook calendar to set up reminder notifications till tasks are handled.
Vendor Management
Onboard new vendors and clients by performing necessary credit checks, KYC, or AML against US treasury data. Obtain supporting documents from the external users through legal intake software.
Consulting Partner
ContractPrime consulting will help you realize your legal ops automation goals. Templates are developed as per general counsel direction and legacy documents from files share or other solutions are migrated. During the import process document types are identified, metadata extracted, and contents are made searchable. The legal team can understand the types of contracts, their risk exposure, and any liabilities during the consolidation process. Workflow can be configured by the legal department for managing the business SOP. ML Data models can be customized so automatic contract analysis is available without the need for large training data sets. The support team can deploy connectors to exchange data with other business applications without compromising security.
Secure, independent, transparent, and integrated legal ops department aligned with business values is a reality when ContractPrime is the CLM implementation partner. The legal department is connected to other departments as their dependable strategic partner.