ContractPrime Unveils Revolutionary Contract Management Software for HR Departments
Edison, NJ – July 15, 2023 – ContractPrime, a leading provider of legal ops technology solutions, is excited to announce the launch of its cutting-edge Contract Management Software tailored specifically for HR departments. This groundbreaking software empowers HR professionals to streamline and optimize their contract management processes, revolutionizing the way HR departments handle contracts and enhancing overall efficiency and compliance.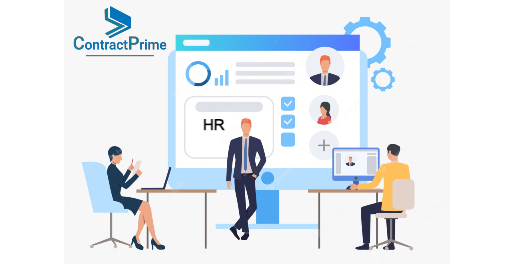 The Contract Management Software for HR offered by ContractPrime introduces a new era of contract management, designed to simplify, and automate HR-related contract workflows. With its user-friendly interface and advanced features, the software allows HR professionals to focus on strategic initiatives while ensuring legal compliance throughout the organization.
Key Features of ContractPrime's Contract Management Software for HR
Centralized Contract Repository: Store and manage all HR-related contracts in a secure and centralized location, ensuring easy access, version control, and efficient document management.
Automated Workflow: Streamline contract approval processes, automate workflows, and facilitate notifications, reducing manual intervention, and improving overall efficiency.
Compliance Tracking: Easily monitor contract compliance, track key dates, and ensure adherence to regulatory requirements, mitigating potential risks and enhancing compliance management.
Document Generation: Simplify the creation of HR documents, such as employment agreements, benefit packages, and confidentiality agreements, using customizable templates and predefined clauses, saving time and effort. Legal document automation at its best.
Reporting and Analytics: Gain valuable insights into contract status, renewal trends, compliance metrics, and other key data through comprehensive reporting and analytics functionalities, supporting data-driven decision-making.
"Our Contract Management Software for HR is a game-changer, empowering HR professionals to effectively manage contracts, reduce administrative burden, and ensure legal compliance," said Chandra Jeganathan, CEO of ContractPrime. "We are committed to providing innovative solutions that allow HR departments to focus on strategic initiatives, drive efficiency, and ensure seamless contract management."
Experience the power of streamlined contract management for HR departments with ContractPrime's Contract Management Software. To learn more about this innovative solution and request a personalized demo, visit our website at www.contractprime.com or contact your account manager.
About ContractPrime
ContractPrime is a renowned provider of innovative in-house technology solutions, empowering general counsels in organizations across industries with cutting-edge advancements. At the heart of ContractPrime's offerings lies their world-class Contract Management Software, a robust and intuitive platform that empowers organizations to effectively manage their contract lifecycles. With a commitment to simplifying complex processes and driving digital transformation, ContractPrime has consistently delivered exceptional solutions that optimize operations, increase efficiency, and unlock new possibilities for businesses.
More information about ContractPrime can be found at www.contractprime.com